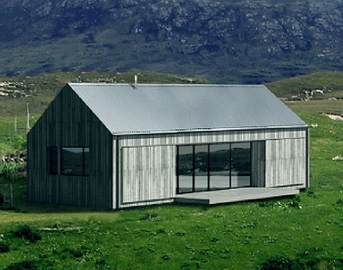 Our popular ALH301 design - which was the Dualchas Architects entry for the 2013 Our Island Home competition - has more options. There is a slightly larger ALH301.2 version which has two bathrooms, including one ensuite.
The second new version is the ALH301P. This has a third bedroom and an additional shower room within a porch.
These designs can be viewed in our Members Area as PDFs.