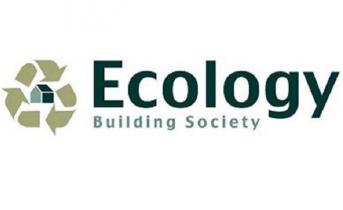 Hebhomes has teamed up with Ecology Building Society to provide an array of mortgage solutions tailored specifically for self-builders utilizing off-site construction methods. This collaboration opens up new possibilities for Hebhomes' clients, offering a range of mortgage products designed to support their unique needs.
Ecology Building Society, a leader in sustainable finance, brings their expertise and commitment to green mortgages to this partnership. In addition to the "Off-site build" mortgages, Ecology offers a comprehensive selection of other mortgage options. These include mortgages for self- and custom-build projects, as well as their C-Change mortgages, which incentivise energy-efficient construction and lead to long-term savings in energy and borrowing costs.
The "Off-site build" mortgages provided by Ecology Building Society are a groundbreaking offering in the UK market. By securing lending on the modular panels before they arrive on site, self-builders can access the necessary finance to embark on their projects with ease. This innovative approach removes financial barriers and enables clients to embrace off-site construction, known for its efficiency, improved build quality, reduced waste, and lower carbon footprint.
With Hebhomes' expertise in designing and constructing contemporary homes, coupled with Ecology Building Society's focus on sustainability, this partnership is poised to deliver results. Hebhomes is proud to work with Ecology Building Society, a lender that understands the challenges of self-build and recognises the technology and building methods necessary to create energy-efficient and environmentally friendly homes.
This collaboration between Hebhomes and Ecology Building Society is a testament to their shared commitment to addressing the housing crisis and promoting sustainable building practices. Together, they aim to empower self-builders to achieve their dreams of building energy-efficient and environmentally friendly homes.
To explore the full range of mortgage products offered by Ecology Building Society, including the "Off-site build" mortgages, visit their website. Discover how this collaboration can provide the financing solutions needed to turn your self-build aspirations into reality.
For more information about Ecology's Off-site build mortgages click here.
[1] https://assets.publishing.service.gov.uk/government/uploads/system/uploads/attachment_data/file/1013928/Bacon_Review.pdf